ABOUT US
Who we are, What we do. Sports Travel Company.
Looking back at our Footprints
Footprint Sports Travel is a sports travel company that all began with, and still hinges on Alan Footman and his incredible passion for sport and education.
Alan started his career as a Physical Education teacher at SACS Boys High School in Cape Town, South Africa. Having played many sports as a scholar himself, Alan was an integral part of the sports development at SACS. Alan organised and led many sports tours as a teacher, and realised the importance and impact that travelling and playing as a team had on his students.
Footprint Sports Travel is a sports travel company that specialises in inbound and local sports tours for clubs and schools, as well as supporters tours for those die hard sports fans. The team at Footprint have a huge love for their country and will go above and beyond to show clients exactly why South Africa is such a special place. The staff are extremely hands on and form part of each tour. With schools traveling to South Africa, it gives the teachers and parents great comfort knowing that a local will be looking after them at all times.
Services we offer
How we are able to assist.
Airport meet and greets
A Footprint representative welcomes each group on arrival.
Flight Reservations
Booking and reserving of domestic and international flights.
Sports Fixtures
Against local schools as well as after match functions
Guides where applicable
Well trained guides accompany groups on various excursions.
Match tickets
For sporting events during your time of travel
Full Contact
with your Footprint Representative
Transport
Transfer from hotels to matches, excursions and events.
Accommodation
Booking at hostels, guest houses and hotels.
Excursions
Exploring the sights and sounds of your chosen destination.
Car hire
Assisting to acquire a vehicle for private use.
Community service if requested
Educating and interacting with the less fortunate.
The Team - Sports Travel Company
We are powered by people.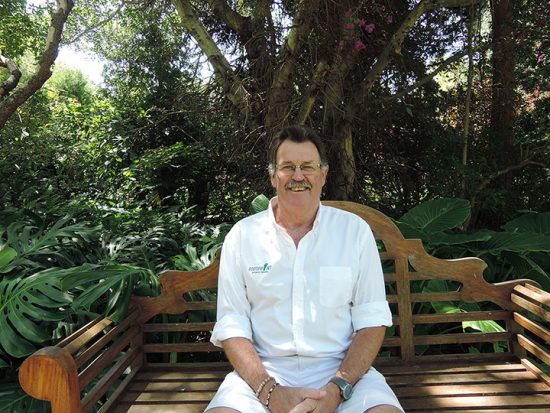 Alan Footman
Director
My 1st working career was that of a teacher (11 years at SACS), I then left the work place to raise my 2 daughters. I entered the sports travel industry in 1993, and created Footprint Sports Travel a few years later. I am able to combine all that I love - sport, people and travel. I am actively involved in sport as a player, coach and referee. The office is not a job, but an outlet for my passion for sport and people. My team and I strive to give our clients the very best of what the sporting world has to offer.
Kate Minnaar
Financial Manager
I joined the Footprint Team in April 2014, after teaching English in South Korea for 2 years. This is where my passion for education and travel came from. On returning back to South Africa, I knew exactly what industry I wanted to be in. I started as a Tour Consultant and after 2 years, I am now the Financial Manager. I am still consulting and managing a few tours as interacting with the children, staff and helping them experience South Africa is what Footprint is all about.